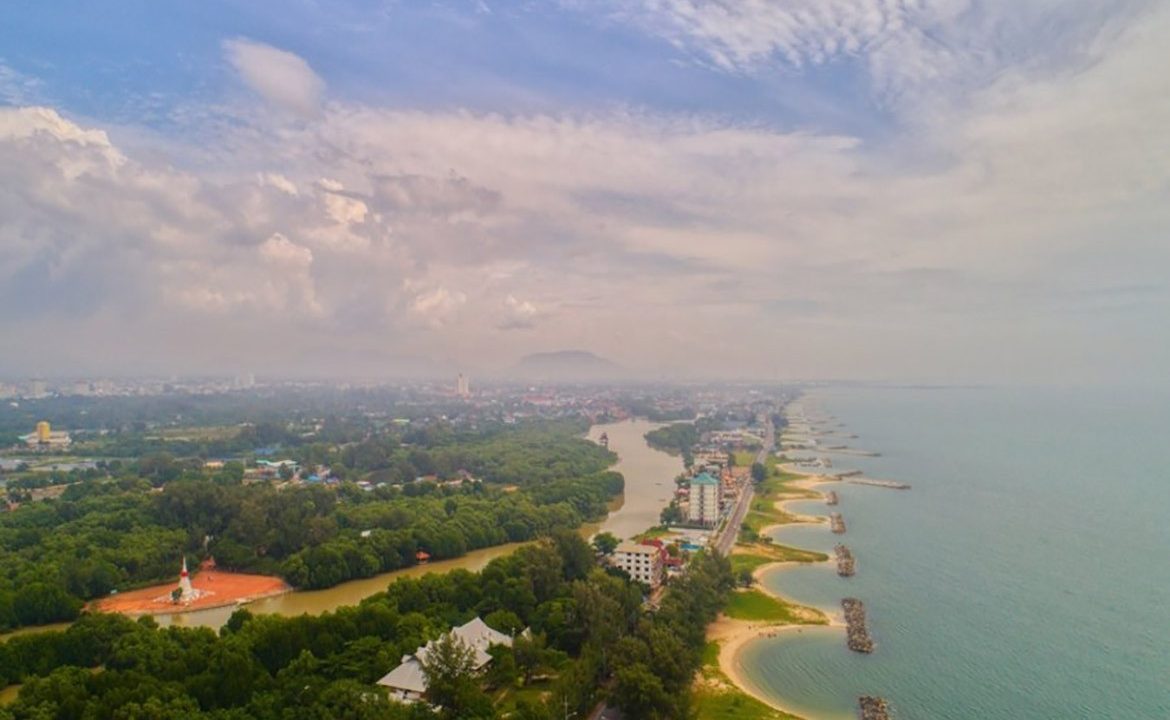 CHINA'S 'BELT AND ROAD' SET TO CHANGE THAILAND'S EASTERN SEABOARD
Thai and overseas investors are flocking East.
Mainland China's massive outward bound economic initiative "Belt and Road" is now creating a domino impact on Thailand's enormous infrastructure initiative, the EEC (Eastern Economic Corridor). Tracking the country's coastline, a clear example of this is Rayong province which last year hosted 7 million visitors.
What will this mean for the real estate and tourism sectors? According to consulting group C9 Hotelworks newly released Rayong Hotel Market Update, accommodation supply presently stands just under 15,000 rooms but with widespread interest spurred by the government's EEC initiative, Thai and overseas investors are flocking East. Tourism revenue to the province in 2017 tallied in just over USD1 billion and is expected to sharply rise on positive market sentiment.
When you examine the potential relationship of property and tourism in Rayong, the obvious touch points are the rising influence of hotel branded residences and residential development in reaction to growth in industrial estates. One example of this trend is Thai conglomerate CP Land in their 3,000 rai (480 hectare) mega project that is reportedly attracting Chinese investment.
The C.P. Industrial Estate Rayong is likely to be developed as a joint venture with one of China's biggest construction groups, Guangxi Construction Engineering. With large projects of this nature, both the tourism and real estate sectors are expected to directly benefit.
One secondary attraction of Rayong is also as a spillover destination from nearby Pattaya and Jomtien, and the visitor source markets are changing. Both the Japanese and Korean segments have registered increases from expansion of the industrial zones. One only has to look at the booming real estate market in nearby Si Racha which has attracted growing numbers of Thai and overseas condominium buyers.
Looking at Rayong's upward trajectory the expanding footprint of mega-city Bangkok is also a key catalyst of change, with the most notable demand generator being the redevelopment of U-Tapao into a third Greater Bangkok gateway airport. Airlift at U-Tapao is rapidly expanding with scheduled and non-scheduled (charter) flights now serving 26 overseas cities. Last year aircraft movements surged by 47 percent year-on-year growth, with much of international lift now coming from Mainland China."
Looking at the EEC investment into large-scale projects the expansion of the industrial zones at Map Ta Put and Laem Chabang and upcoming high-speed railway lines are key elements to a medium and long-term strategy for sustainable growth.  In summing up the market, the China syndrome from the 'Belt and Road' is clearly a game changer for Rayong. Real estate, tourism and hotel development are all expected to be direct beneficiaries of the push East.
copyright: property-report.com